NEW
SOMBOON PHOUNGDORKMAI GALLERY BANGKOK (watercolors)
Abstract Oil Painting by Kaz ORii. A choreography Japanese artist.
Woodcut prints in Bangkok, by Praphan Srisouta
Bridge 2007 14 Japanese, contemporary artists
An Art Exhibition by Roy Hill, the English artist, 2007
MY SAMURAI ON WOODBLOCK, by Takahide AKIYAMA 12-03 to 7-04 2005
Angrit Ajchariyasophon, Feb.2005
James Aurino, Am/Ital. cyber artist 2005
Japanese Woodcut by Akiyama Iwao 2004
Kyoko ABE "I CAN'T STOP PAINTING" 2004
Ekachai LuadsoongnernArt, arguably, one of the world's top impressionist artist,Nov 2003
Tinnakorn Kasornsuwan; memories of the village 2003
Therdkiat Wangwacharakul:Oil on alminum
MITREE PARAHOM THE VILLAGE, OIL ON CANVAS
LIVING ON EARTH BY VASAN SITTHIKET
ETCHINGS BY - TINNAKORN KASORNSUWAN
FACE, OIL ON CANVAS BY VICHOKE
KEATISAK ART GALLERY BANGKOK (watercolors)*
FINE WATERCOLOR GALLERIES BANGKOK
Water Colours by SAWAI WONGSAPRON
WOODCUT PRINTS BY Jarassri,BANGKOK
OIL PAINTINGS BY CHIRASAK PATTANAPONG. (killed in a car accident Nov. 2001)*
OIL PAINTINGS BY MASAKO TADOKORO
Shojiro Kato Art Gallery:Modern Japanese Painting
KAMCHON Art Gallery Bangkok (oil paintings)
Collectors' Art Gallery Bangkok (oils)*
Fine Oil Paintings Art Gallery Bangkok
Chinese Paintings Art Gallery Bangkok
Bridge 2005: 7 Contemporary Painters from Japan
................................................. Art Exhibition by Ekakrat Aroonrat; 2nd to 23rd July 2005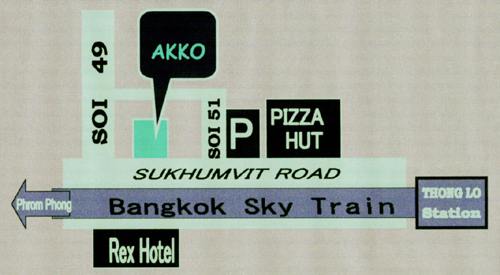 Presented by Akko Art Gallery
919/1 Sukhumvit Rd
Bangkok 10110, Thailand
Tel :662 259 1436
Fax :662 662 4209

Opening hours
Daily :10am - 7pm
Sundays: Please call us for an appointment.
Tel: (66-2) 259 1436